Martex's presence at the Workspace Expo 2019 fair focused on the development of our "LA PIAZZA" concept, that is an office space considered as an incubator of new ideas, developed in creative environments outside the hierarchical schemes used until now.
The flexible Nucleo office
A complete answer for the creation of open space environments, through flexible, modular, sound-absorbing and totally customizable furnishings.
During the fair have been presented the new Kvadrat fabrics, which will be part of Martex collection, and the new Forbo tops in the Nucleo high table.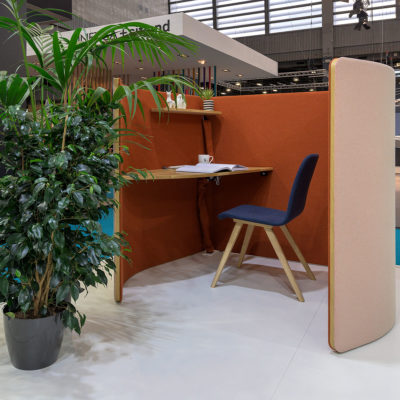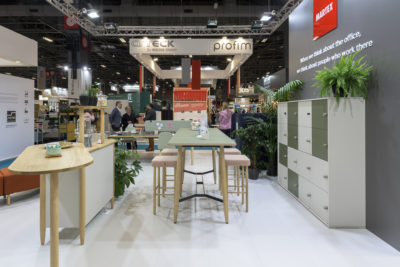 Pigreco news
The Pigreco collection confirms its success as a system of flexible desks, modular and aesthetically attentive to details; the shape of the wooden legs and the 3600 mm span without intermediate legs make it unique and recognizable.
The collection is continuously enriched with characterizing elements such as the Nucleo screen a 30 mm thick fabric screen with rounded corners and oak edge or the new finishes like the new titanium oak edge melamine.