The new product premiered in Paris:
CHANGE
21
by Mantero Associati
MARTEX participated in the WORKSPACE EXPO fair, one of the most anticipated office events of the year: a new opportunity for meeting, exchange, rebirth.
The brand new product CHANGE21 by Mantero Associati was the protagonist of the stand, a system that perfectly interprets the new needs of the office where the proposed furnishing solutions must be flexible, functional and sustainable to divide spaces and unite people.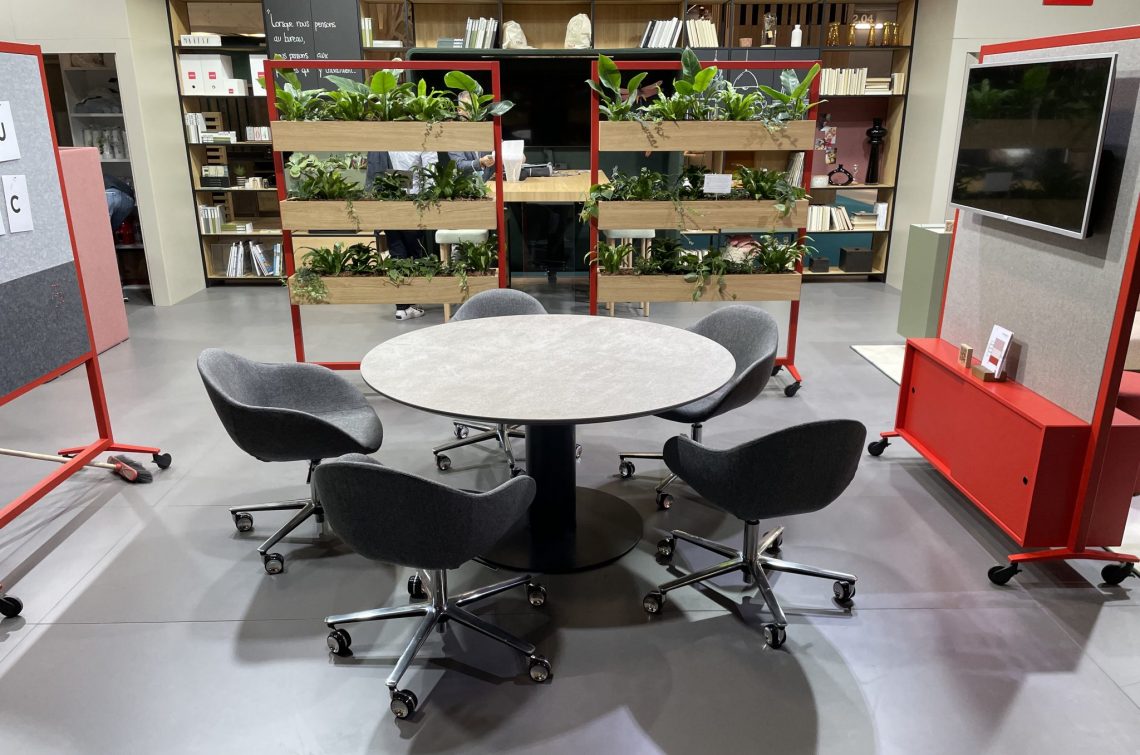 Change21 is an essential, solid, versatile frame; it has wheels to move with agility and a high compositional flexibility: shelves, soundproof panels, plant boxes, cabinets and whiteboards are just some of the elements that compose it. The design of the product also allows the integration of power cables for solutions with TV panels.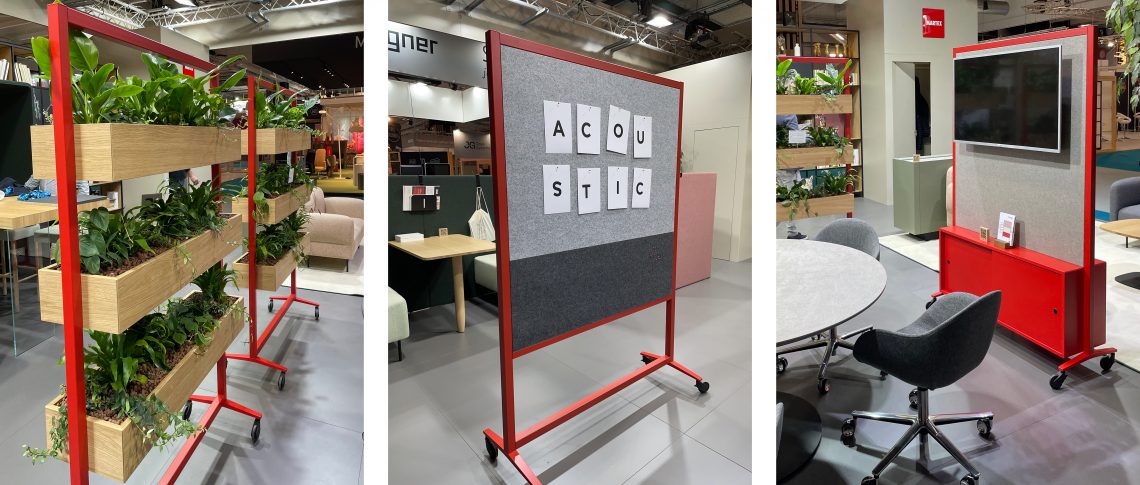 In addition to Change21, Martex also proposed the Biblos bookcase, which perfectly represents our Office Sweet Home concept; it is designed not only for the office but also to meet the needs of those who work or study at home with design solutions in the name of flexibility.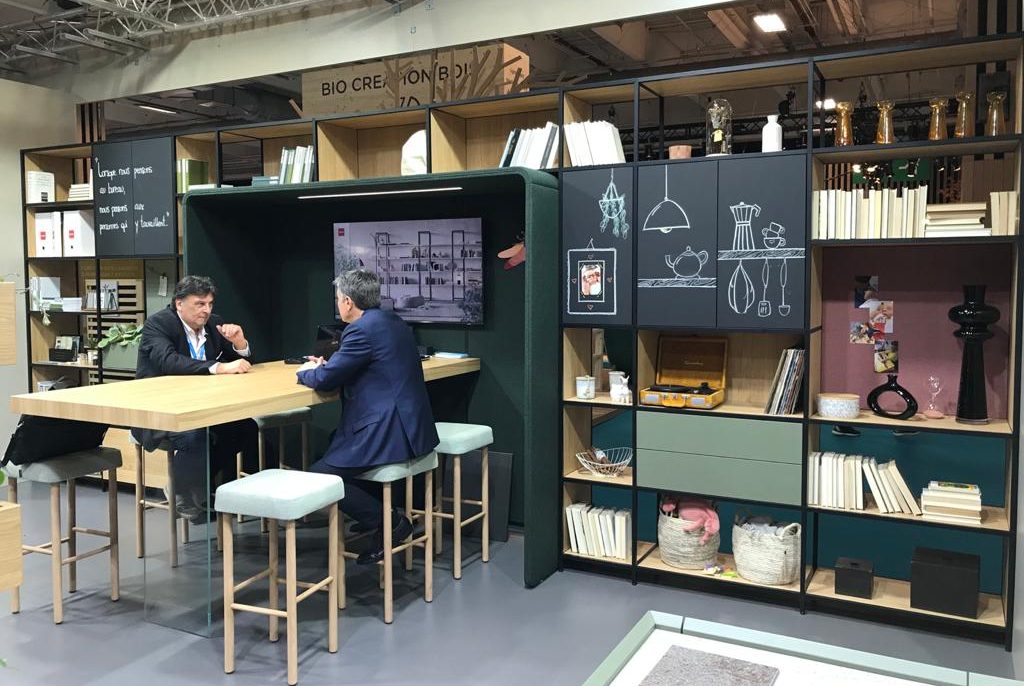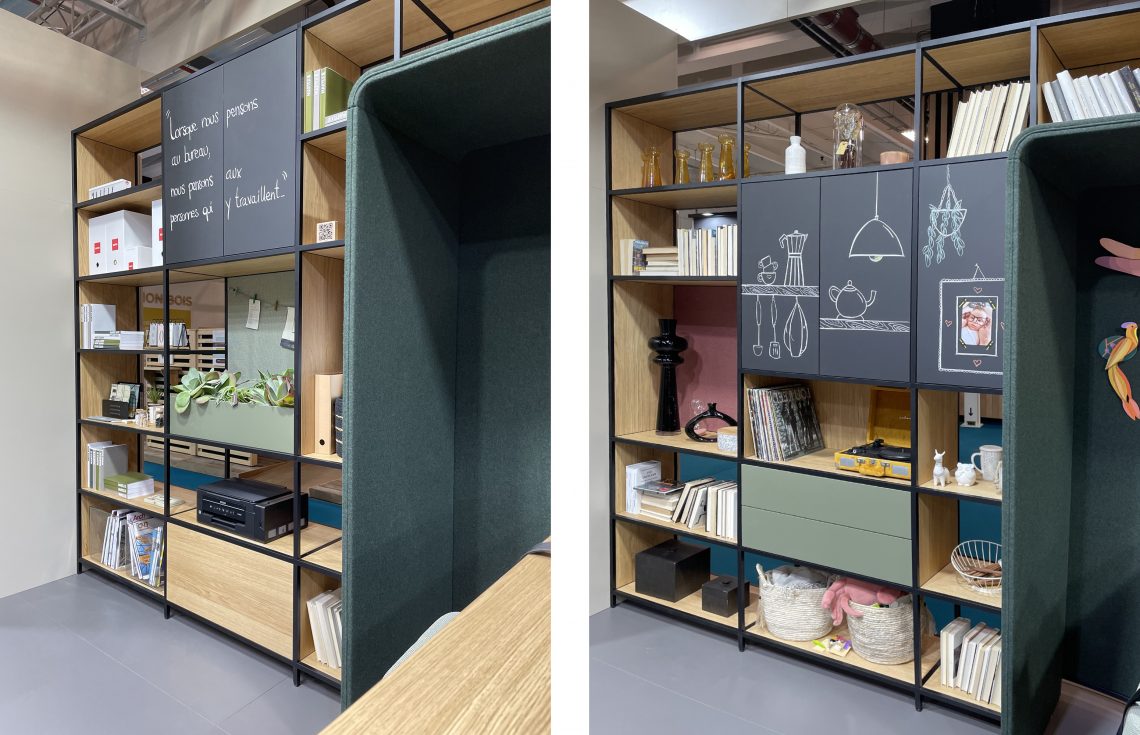 The fair was also an opportunity to anticipate the new collection of meeting tables with precious materials and a wide configuration, and to introduce the new collection of upholstered furniture with soft and enveloping shapes, designed by Studio Monica Graffeo.