In the picturesque setting of the Acropolis in Athens, under the gaze of the Parthenon, the award ceremony for the 2023 "Designs for Modern Furniture + Lighting® Award" was held on October 6, 2023 at Divani Palace Acropolis. 
This award was presented by Global Design News and The Chicago Athenaeum: Museum of Architecture and Design. The event was attended by distinguished personalities related to the world of design and architecture, all in a truly magical atmosphere.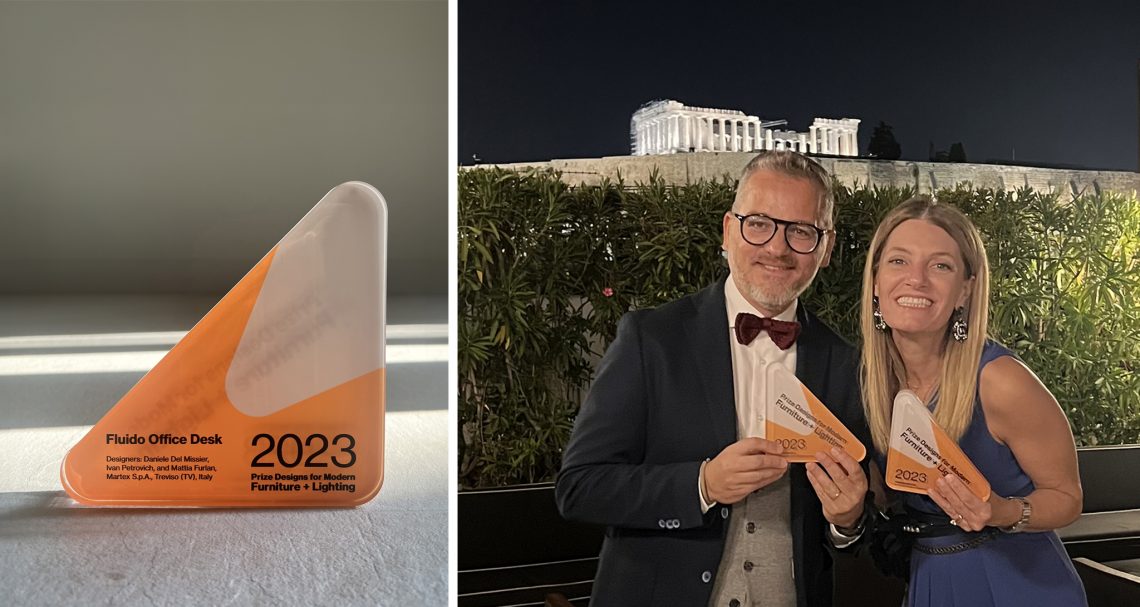 Fluido® Best Office Desk 2023 
The event to honor the winning designers and manufacturers of the Designs for Modern Furniture + Lighting® Award 2023 is back after the great success of the previous year. The Martex team, along with the other numerous award winners from more than 24 countries, attended the Gala evening, receiving the award for "Best office desk 2023". The ceremony was conducted by Chicago Athenaeum President Christian Narkiewicz-Laine.
"We are proud and honored that Fluido® won over the jury of experts including Erik Behrens, Baranowitz+Kronenberg Architecture, Piero Lissoni, Yiannis Ghikas, Chen Min, Sotiris Lazou.

It is a tribute not only of the original idea and vision, but also of Martex's teamwork. It is now a proven reality that major changes in the global economy, in technology and in the way of working are generating a growing cross-generational demand for flexibility and fluidity in daily life and work activities.

New models are more and more moving into the direction of the holistic concept of Work-Life-Blending, which literally means the combination or fusion of private and working life.

Physical spaces are undergoing major changes and must respond to new ways of understanding life and work.

From this vision, Fluido® was born, and what may initially appear as a simple table is actually a new way of thinking about spaces. Fluido® means freedom of expression and can furnishes any environment, be it home, office or hospitality, with solutions can change at any time with small, simple gestures."
      Martex team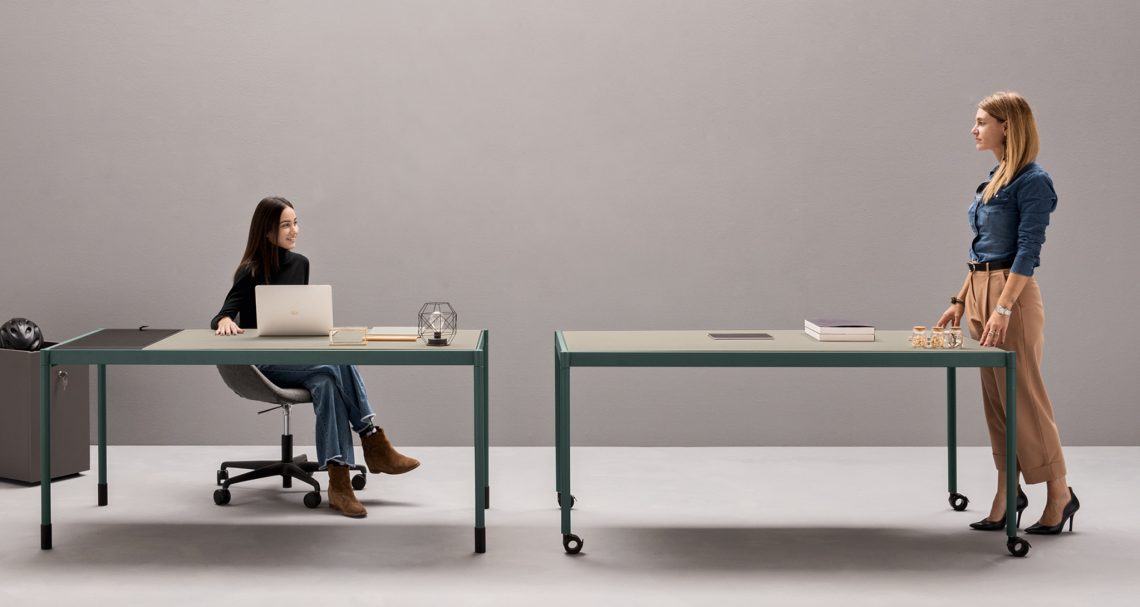 We are excited to announce that Fluido® is exposed at @theeuropeancentreathens from October 6-29. This opportunity allows us to present Fluido®, designed by architect and industrial designer Daniele Del Missier, in a prestigious setting, where design enthusiasts and experts will have the chance to admire our product up close. The European Centre in Athens is an institution dedicated to art and design, which makes this exhibition an opportunity to highlight the qualities of Fluido® and share its story with an international audience.