During the Milan Design Week 2023, Martex, in addition to its presence at the Salone del Mobile, was guest in the Gabriel showroom for the week, with its furniture and with the theme 'Work-Life Blending: Biophilic design in workspaces'.
On Tuesday 18, we asked Biophilic Design Consultant, Bettina Bolten, to explain what Biophilic Design is and how it applies in a practical way to workspace design.
New work environments, models and challenges are increasingly moving in the direction of the work-life-blending concept, which literally means the combination or fusion of private and working life. Physical spaces, which are the stages of an ever-faster changing world, are undergoing major transformations and have to respond to new ways of understanding life and work.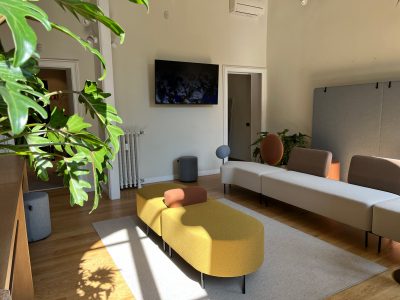 .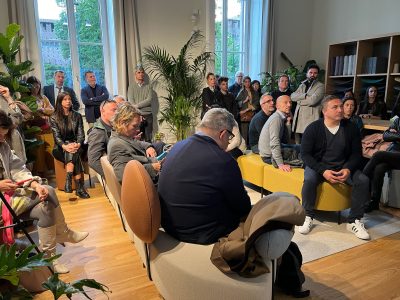 We have recently decided to integrate Biophilic Design into our solutions, which is the deliberate attempt to translate Man's affinity with Nature – known as biophilia – into the design of artificial environments. It is a discipline and an applied science that is able to create healthy workspaces, suitable for hybrid living with increasingly less rigid boundaries.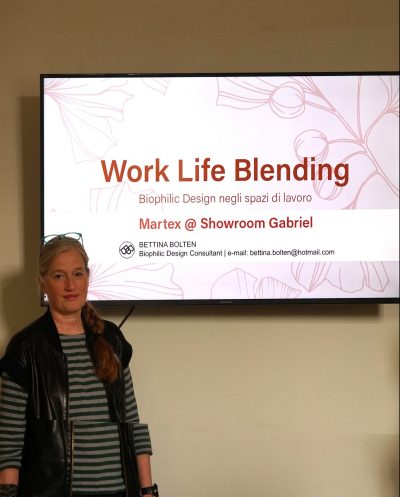 .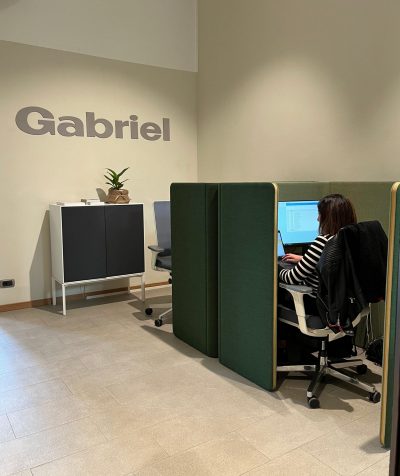 The fabrics that characterise our upholstery and furnishing accessories with their refined and essential shapes, fit coherently into our biophilic research to create harmonious working landscapes that pay attention to every detail. They are the spokesmen for a flexible, human-friendly well-being with a high level of comfort that has become an indispensable value.
We have decided to take this one step further, addressing our sensory needs with reference to shapes, materials, finishes and colours that from an evolutionary point of view concern those elements that in a broad sense have contributed to our survival. Today they also help us to appreciate an environment aesthetically.
It is the fruit and also the logical consequence of the first step we took in 2022 with the integration of greenery into work environments, bringing back a piece of our primordial bond with the natural world.
REQUEST FULL RESEARCH "WORK LIFE BLENDING – BIOPHILIC DESIGN IN THE WORKSPACE