Amdocs is an Israel-based company active in services and software solutions for the telecommunications and media industry. Founded in 1982, Amdocs has established itself as a leading provider of customer management, billing and operational support software and services for telecommunications companies worldwide.
Amdocs' brand new campus in Israel stands out for its remarkable focus on sustainable innovation and the well-being of its employees. This extraordinary campus is the tangible result of Amdocs' commitment to a vision of corporate development that incorporates ecological and human values.
Green Aspect
The Amdocs campus is designed with a strong emphasis on environmental sustainability, and has achieved LEED Gold certification for its sustainable design and operations. LEED Gold is one of the most prestigious certifications in the green building industry, recognised worldwide.
The campus uses state-of-the-art technologies to reduce the environmental impact of the building and its daily operations. This includes the use of renewable energy sources, advanced recycling systems, eco-friendly building materials and water and energy saving solutions. This commitment to sustainability not only reduces the company's eco-footprint, but also contributes to awareness and inspiration for environmentally friendly practices among employees and the community.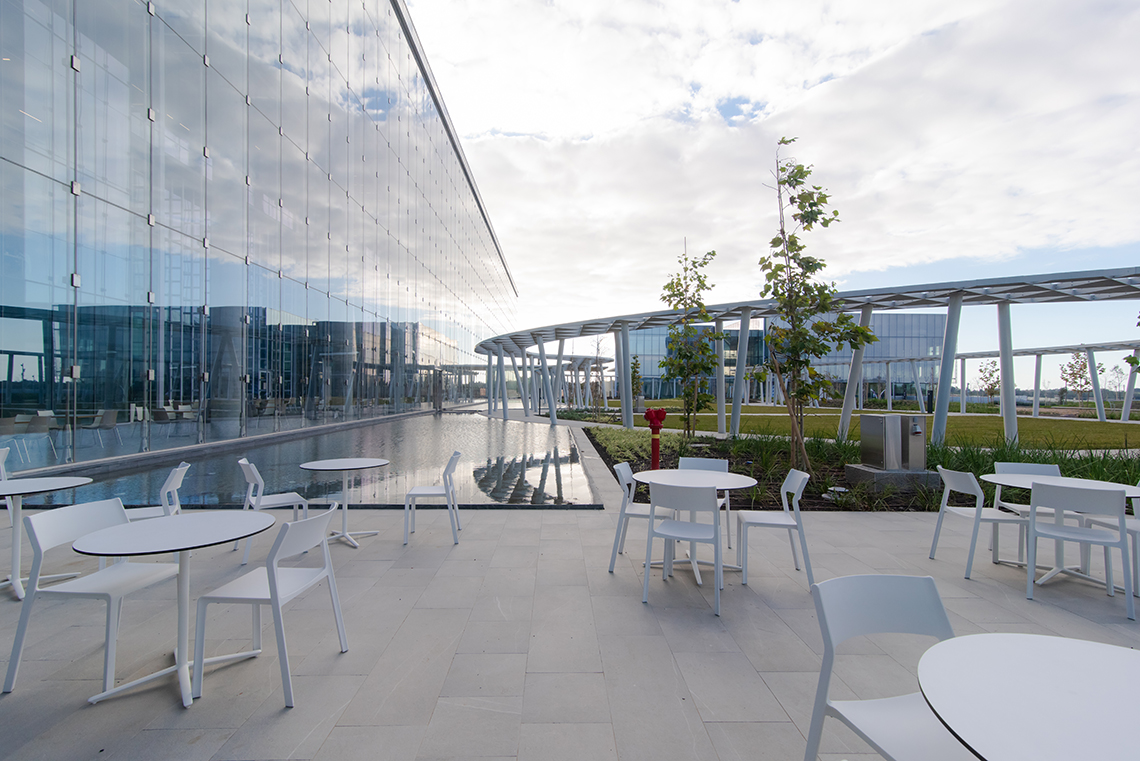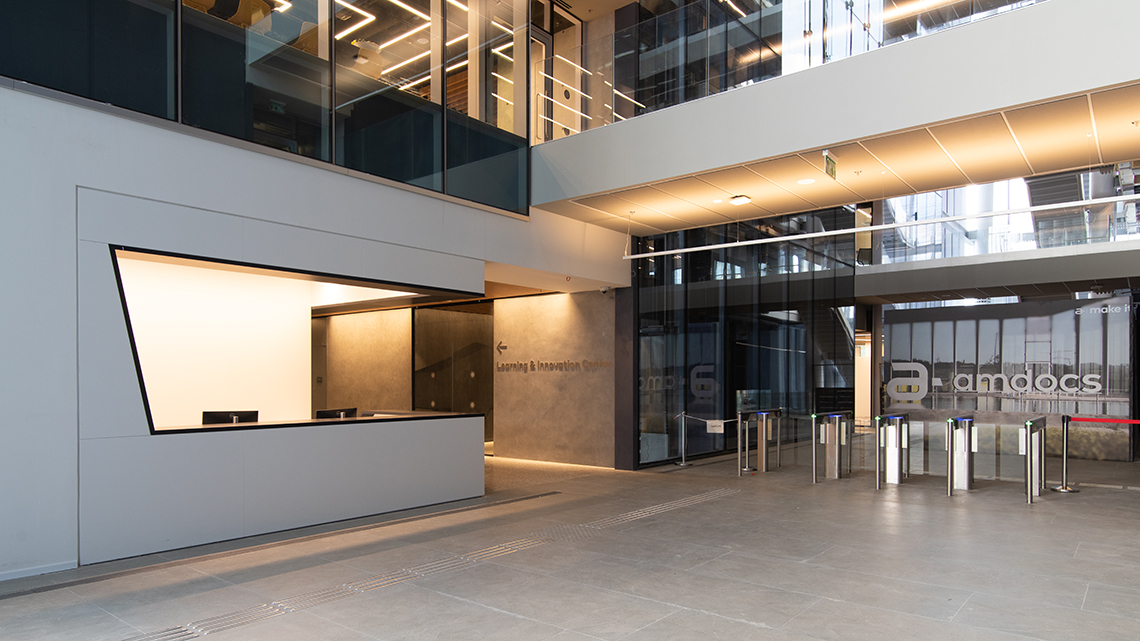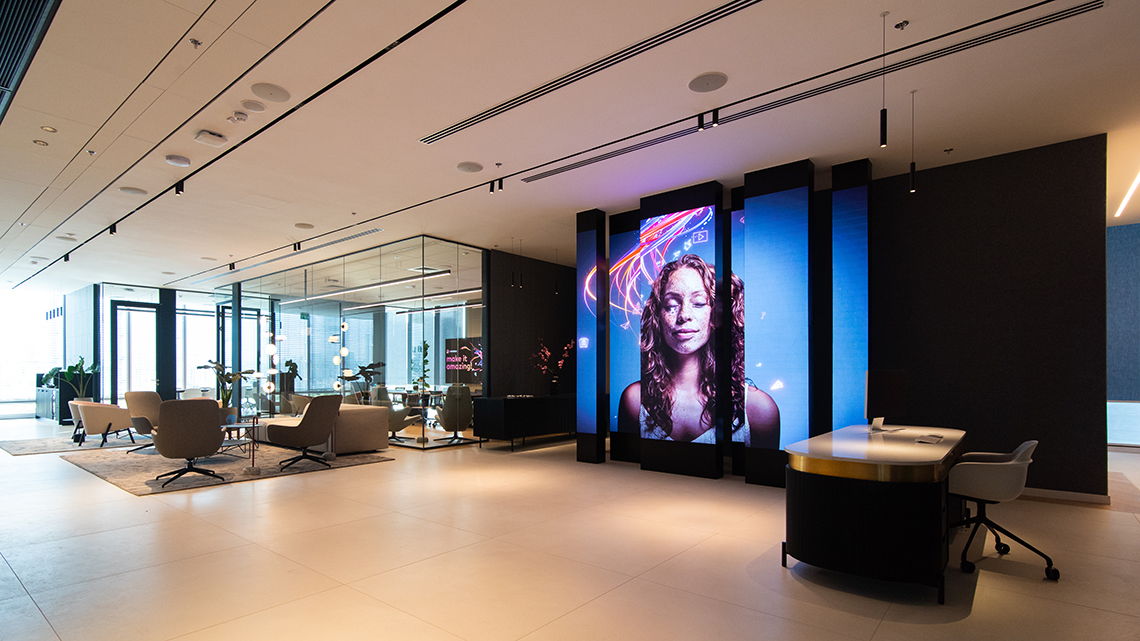 Workers' Wellbeing
Amdocs' innovative campus puts workers' well-being at the centre. This is reflected in various aspects of the working environment, such as ergonomic space design, green areas for relaxation and recharging, fitness and wellness areas, and collaborative workspaces that promote creativity and interaction between employees. The Campus consists of four buildings with eight floors each, and is part of one of the leading business and hi-tech parks in Israel (known as the Amdocs complex).
Martex supplied the furniture for all 3500 workstations
The choice of model landed on Agile due to its minimalist look and its versatility and ability to adapt to the particular characteristics required by the designer. The colour choice was made with shades that, even in high-density areas, would never overshadow the rigour of the mood chosen for the floor finishes and other architectural elements. Tops and structure in pearl grey and screens in green fabric. The operative workstation, the true nerve centre of Amdocs' activities, has the aim of fostering the concentration of its employees, which in this case is achieved with large dividing screens, both frontal and lateral. Particular care has also been taken with the electrification of the workstation to allow for cable management for the sophisticated equipment used in the workstations, as well as a reinforcement structure specifically designed to support the weight of the monitor arms without impacting on the deliberately thin worktops to enhance the lightness of the workstations.
To co-ordinate the delivery of the 3500 workstations with our partner Innovate's team, special attention was paid to the packaging and the information contained on the labels, which enabled a smooth sorting of the various components for each of the 4 buildings on each of the floors where the workstations were located.