Fluido® was born from the idea of the fish stalls in Venice, where every day, depending on the catch, the tanks become interchangeable, easily replaceable and upgradeable; all supported by an easy-to-assemble structure that can be easily disassembled and reused elsewhere.
Fluido® is a product designed with a new and unique patent-pending easy assembling concept: transformable, easily transportable and tool-less assembly.
Fluido® is suitable for every location: at work, at home, in meeting places such as bars, cafés, restaurants, retail outlets, in public or private areas, indoors or outdoors.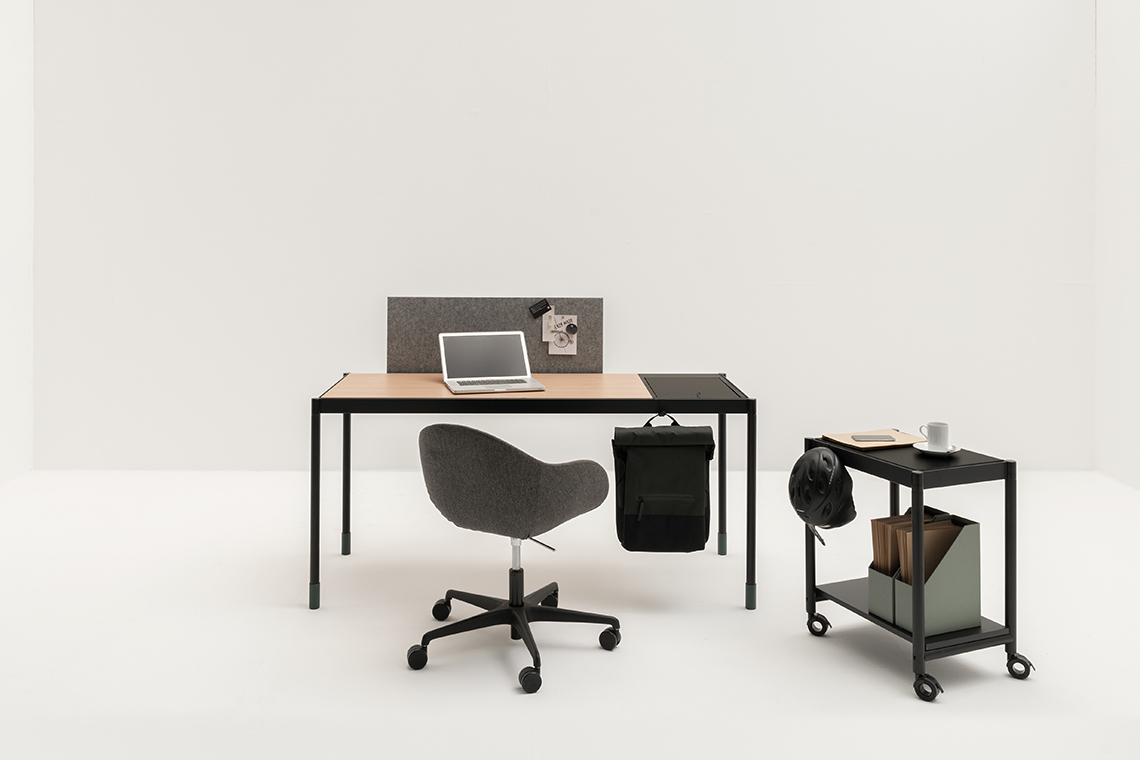 Fluido® Loves the Planet
A system with a green soul, designed and made to be a timeless, versatile product with infinitely transformable solutions. The first guarantee of sustainability is in fact to build furniture that lasts over time and Fluido, thanks to its easy disassembly and infinite reusability, responds perfectly to these requirements, for a perfect fit to circular economy.
– Infinitely reusable for a circular economy
– 100% recyclable
– Easily and completely disassembled
– CARB2-certified tops
– Tops made of 100% recycled paper
– FSC® tops available on request
– Certified and recycled packaging
– Low volume packaging
– Goal 12 Responsible Consumption and Production SDGs (Sustainable Development Goals)
The materials used are eco-friendly. The structure is made of aluminium: a green material that can be easily disassembled to obtain a fully recyclable product.
Fluido® is undergoing LCA analysis to develop a product that meets the Minimum Environmental Criteria (CAM).
The tops are CARB-certified, and optionally available in 100% recycled PAPERSTONE® paper and FSC® certified, and comply with the OSS or SDGs (Sustainable Development Goals) goal 12 responsible consumption and production.